Who Do Veterans Prefer – Trump or McCain? The Answer May Shock You!
|
<!– google_ad_section_start –>
Self-Made Billionaire vs Decorated War Hero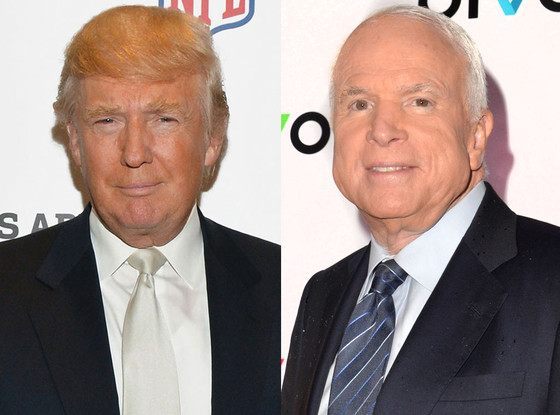 Donald Trump's tactless comments on John McCain's war record have somewhat negatively impacted his favorability ratings among Republican voters, however veterans and current military still overwhelmingly favor him.  Why?
In 1968, while McCain was suffering in a Vietnam prison, Trump was living a privileged lifestyle.  Trump in fact received four deferments while attending Fordham University and the University of Pennsylvania.  When he reported for duty to the Selective Service draft board after graduation, he was pronounced medically disqualified.
McCain on the other hand was a prisoner of war for 5 1/2 years.
Why do vets disapprove of McCain?  Could it be they are disappointed in his support of him, or just dissatisfied with government support in general?  Or is it something even deeper, a feeling that some POW and MIA families have that he's holding back information that could provide answers to questions many have about those troops?
Check out these surprising stats below:
Among current veterans, a full 53% view Trump favorably compared to just 41% for McCain.

McCain's unfavorable rating with this group is also higher than Trump's, 49% to 42% respectively.

Among all Republicans, Trump still ties McCain with a 57% favorability rating. Only 3 points separate their unfavorable ratings with McCain doing a little better at 36% while Trump sits at 39%.
To read the entire article, visit Breitbart.com